Welcome to Suzanne Haeri DDS Dental Practice in Los Angeles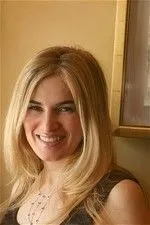 Welcome to our Dental Family Home!
"Our mission is to give our patients the best overall care and value, while providing a calm and pleasant environment!"
Dr. Suzanne Haeri, DDS is a vastly experienced Los Angeles dentist who with the help of her staff, cares for patients of all ages. Whether you are looking for general dentistry to keep on top of optimal oral health,get an oral cancer screening, need restorations performed, or you wish to improve the cosmetic look of your smile, Dr. Haeri has the experience and knowledge required for superb care.
Through painless and gentle dentistry, Dr. Haeri designs the most appropriate course of treatment for each patient, according to their specific need, life stage and life styles. Dr Haeri only performs the dental procedures you need to keep a healthy, strong mouth. She offers the best of the best including dental implants for tooth replacement. She also offers advanced cosmetic dentistry options, like Lumineers and one-hour teeth whitening. If you have been dreaming of a stunning smile, make sure to schedule your consultation with Dr. Haeri!
Dr. Haeri has been practicing dentistry for over twenty-eight years. Dr. Haeri has helped numerous patients achieve excellent oral health. Located in Los Angeles, CA, in the South Carthay neighborhood, Dr. Haeri and her team of dedicated staff provide top-of-the-line over all dental care in their state-of-the-art facility. Take a look through our website to learn more about our dentistry and the care we provide. We would love to answer any questions you may have, and look forward to seeing you!
Welcome home!
We provide the following services:
Hygiene/Periodontal Health
Teeth Whitening
Bonding/White Fillings
Bridges
Crowns
Inlays/Onlays
Dental Implants
Dentures/Partial Dentures
Lumineer VeneersSame-Day Veneers
Extractions
Bone Grafting
Root Canal (Endodontics)
Snap-On Smile
SNAP Instant Dental Imaging
Laser Dentistry/Diode Laser Gum Surgery
1-Hour In-Office Teeth Bleaching
1-Hour Veneer Smile Makeover
---